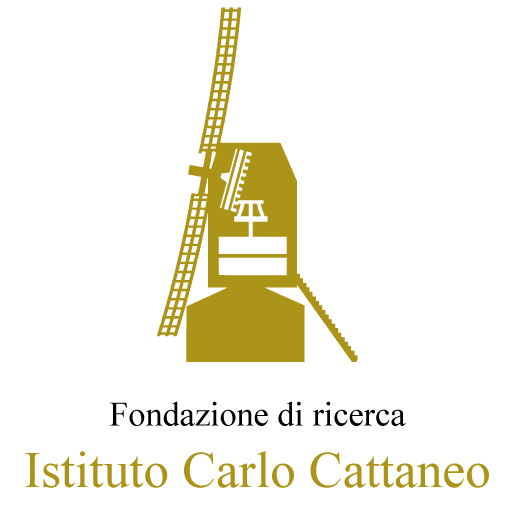 Frameworks for Monitoring Evaluation Accountability and Learning within International Development and Aid Programming

Adaptive management (AM) is at the forefront of international development discourse, considered as a leading approach to address complexity and operate successfully in constantly changing environments. Institutional donors, influential think tanks, leading INGOs and private sector actors are integrating AM practices to tackle complex problems, improve programme quality and promote learning. Initiatives such as the DFID, ODI, USAID Global Learning for Adaptive Management initiative and USAID's Collaborating, Learning, and Adapting Framework illustrate the relevance of AM within the sector and as a driving force of funder priorities. As international development agencies operate in fragile and evolving contexts, their ability to contribute to long-lasting impact relies on the consistent generation and use of evidence to regularly inform decision-making and engage key stakeholders. In this climate, embedding fit-for-purpose Monitoring, Evaluation, Accountability and Learning (MEAL) tools and processes is critical to fostering reflective and adaptive decision-making and programming.
This five-day course blends theory and practice through an integrated curriculum. It opens with the theory and relevance of AM within the international development sector and then provides participants with insight into donors' perspectives and AM prioritization within funding channels. With an emphasis on the practical application of theory, the course offers a range of tools and solutions to build participants' expertise on how MEAL and theory of change programming can support AM processes within their work.
The course places emphasis on contextualizing AM within the realities of complexity and fluid operating environments faced by international development practitioners. Using dynamic cases studies inspired by evolving 'real-world' contexts, participants will interact with a theory of change-based programme cycle to explore all aspects of the result chain from inputs to impact. An interactive approach to learning will enable participants to experiment with MEAL tools and processes along a causal pathway. Throughout the five days, participants will work though a linked series of evolving scenarios which mirror contextual shifts that often occur, highlighting the importance of an AM approach for decision-making, course correction and adjustment of theories of change. Facilitated thematic discussions will offer opportunities for participants to reflect on assumptions, address risks and challenges and promote cross-learning.
The course content explores the usage of MEAL tools from both a supply and demand perspective. The supply side processes of tool design, evidence collection, analysis and quality control will focus on how to source relevant and accessible information against a causal pathway. The demand side focus on evidence utilization by programme implementers will demonstrate how to integrate AM processes such as review meetings, participatory reflections and agile decision-making. Participants will gain understanding about different strategies to optimize existing capacities and resources on the ground to balance both sides.
Learning Outcomes:
Increase awareness of Adaptive Management (AM) theory and its relevance for international development and aid programming to address challenges and promote agile decision-making.

Gain insider insight into the donor perspectives and promotion of AM within funder priorities and decision-making.

Improve understanding of how monitoring, evaluation, accountability and learning (MEAL) can facilitate across a range of international development and aid programmes.

Select and apply MEAL tools to inform AM throughout a Theory of Change – based programme cycle, suited for complex environments and evolving conditions.

Use evidence generated by MEAL tools to foster AM practice across different roles (from field to HQ), organisational cultures and decision-making processes.
Curriculum in Brief
Day 1: Setting the Adaptive Management Stage
Overview of the theory and rationale of AM to learn: What is AM, and why is it applicable to international development and aid programmes? What are the challenges in international development programming that are usually encountered on the ground from the participants perspectives? How AM can address them? Day one will also introduce the important relationship between AM and MEAL for effective programming.
Day 2:Donor Interpretation of Adaptive Management
Insights into the core donor perspectives to understand: How and why are international development funders promoting and adopting Adaptive Management approaches? What is the evolution of AM approaches from USAID (Collaborating, Learning and Adapting) and DFID (What Good Looks Like)? Day two will explore the types of MEAL tools and processes promoted by donors to embed AM within their funded programmes.
Day 3:Theory of Change, MEAL and AM
Programme cycle based on Theory of Change and the significance of AM for MEAL to understand: What are the enabling and constraining factors that define how change happens in different programming contexts? What is the role of data access, assumptions, risks and context analysis on causal pathways within a programme? What are the key MEAL tools that can support reflective and agile AM? Day three will provide the practical foundation to tackle simulations of scenarios and application MEAL tools during days four and five.
Day 4: Scenario-based practice with MEAL tools
Continuing from team work sessions in the first three days, participants will engage in 'real-life' scenarios (simulation style) inspired by existing international development and aid projects. During the simulation, they will apply and experiment with a range of MEAL tools and processes to generate, analyse and reflect on evidence. Changes throughout the scenarios will challenge participants to use these tools and adapt their programming in response to contextual variations. Participants will be asked to consider the roles and influence of different stakeholders in their decision-making process (included target communities). Groups will review changes in the environment and emerging evidence to re-examine causal links across the results chain (from inputs to impacts) and to propose programmatic adaptions.
Day 5: Reflect and consolidate
The first half of the day will continue and close-out the simulation exercise from day four. The final course sessions will provide facilitated space for discussion and reflection on the learning and observations from the AM simulations and application of MEAL tools. Participants will be encouraged to share how their own experiences relate to the course content and identify opportunities and challenges for applying MEAL tools for AM in their organisations. A summative joint planning and action session will allow for the consolidation of a 'package' of useful MEAL tools and strategies for decision-making which can be shared with participants to effectively communicate and promote AM within their organisations.
Staff and Instructors
Our instructors are diverse and moving practitioners with years of professional experience.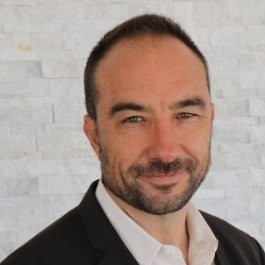 Piers Bocock
Piers Bocock, a Principal at Acute Incite LLC is a recognized international development leader and innovator, with a focus on developing and implementing effective knowledge management, organisational learning, organisational development, and engagement approaches to deliver results and impact. Working with some of the world's largest donors, foundations, and consulting firms as well as on the front lines of some of the planet's poorest communities, he has helped create dynamic teams and creative solutions in a variety of sectors, including economic development, global health, agriculture, and natural resource management. He has taught, presented, and published on topics ranging from adaptive management, leadership, and small business growth to mobile technologies, alternative energy, and public health. He has professional experience in more than 30 countries across 5 continents and holds an associate faculty position at the Johns Hopkins Bloomberg School of Public Health, within the Department of Health, Behaviour and Society, for which he has twice been acknowledged for "Excellence in Teaching". As the former Chief of Party for the USAID LEARN, Piers worked to strengthen intentional collaborating, learning and adapting (CLA) across the agency and with its partners, for greater development effectiveness and brings strong insight into current donor thinking on Adaptive Management.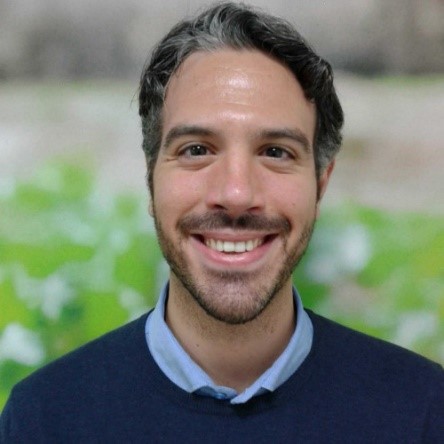 Nicola Giordano
Nicola is currently heading the Monitoring, Evaluation, Accountability and Learning (MEAL) services team in the Operations department at Action Against Hunger UK. In his current role, he is leading a team of MEAL advisors and officers in delivering MEAL services both within the organisation and external agencies- institutional donors and other INGOs. Previously, he worked at CARE International UK and he was responsible for providing technical and strategic support across CARE's global portfolio to ensure that changes brought by interventions were logically framed, causality-focused, triangulated and shared at different organisational levels. Nicola also worked for a number of other governmental, non-governmental and private organisations in the development sector at the international and national level. In the past decade, through these roles, Nicola developed expertise in evaluation, outcome monitoring, theory of change design and impact assessments across various thematic areas. These areas of interest also relate to evidence-based decision making; digital solutions to process evidence; and inclusive project design that can assure feedback loops between implementing partners and targeted communities.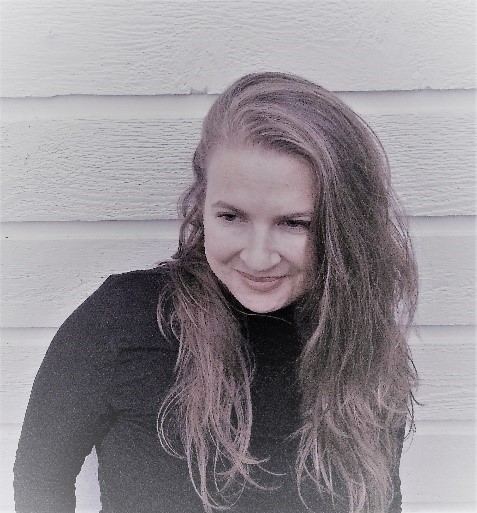 Alix Wadeson
Alix Wadeson is a consulting professional with over a decade of experience working on long-term development, humanitarian and peacebuilding programming in International Non-Government Organisations (INGOs) and as a consultant, with extensive experience in programme management, coordination and Monitoring, Evaluation, Accountability and Learning (MEAL). Alix has established a proven track record of success working in diverse roles across programmes in Africa, the Middle East and Asia. She often facilitates learning within complex organisations, working with a range of institutional, government and non-profit stakeholders. Alix works to support and strengthen international development and aid work through diverse assignments of MEAL, training, capacity building, facilitation, and programme design. While Alix engages across many sectors and thematic areas in her work, she has developed a strong knowledge base and practical experience in humanitarian accountability, inclusive governance, food security and livelihoods, climate change and resilience. Alix has a Master of Public Administration in International Development with distinction, from the University of York in the UK.
Location – Bologna, Italy
Bologna is a medieval university town in northern Italy. Bologna is a city of contrasts. It is the home of Europe's oldest university, established in 1088, yet the city maintains a youthful spirit, rife with students, concerts, political activism and chic to simple bars. It is legendary for its traditional cuisine but is home to some of Italy's most innovative and trendy restaurants. It is also less touristy than more famous Italian cities (like nearby Venice or Florence), which lends itself to a more authentic experience.
Program Dates

3-7 June 2019 (5 days)

Location

Bologna, Italy

Schedule

Monday, Tuesday, Wednesday, Thursday, Friday
9:00am - 5:30pm

Application Deadlines

Early Review Deadline (International applicants must apply by this date): April 30, 2019
General Application Deadline: May 17, 2019

How to apply

Download the application form at this link
and return by email to summer-school@cid-bo.org

Program Fees*

1,500 Euros (early review)
1,700 Euros (general application)

Scholarships

Students from developing countries may qualify for a partial tuition waiver, depending on the number of course participants.
*note that fees do not include travel, lodging, meals or visa and insurance