Advanced Outcome Mapping and Outcome Harvesting for Complex Development Programmes
2017 Annual Edition

Outcome Mapping: Wednesday-Friday, 14-16 June 2017
Outcome Harvesting: Monday-Wednesday, 19-21 June 2017

Our course
This is the 12th annual season of the Monitoring and Evaluation Professional Summer Training Programme for Development Experts and Practitioners. Over the years, the programme has been jointly promoted by the Centre for International Development (CID Bologna), the University of Bologna Department of Economic Sciences (DSE-Unibo), the Cattaneo Institute Research Foundation and the Center for International Development at the State University of New York (CID-SUNY).
Our focus this year is on two methods for planning, monitoring and evaluation (PM&E) - Advanced Outcome Mapping and Outcome Harvesting - that enable programme managers to plan, implement and report on their outcomes in dynamic environments where development results can be both planned and unanticipated. The two modules on Advanced Outcome Mapping and Outcome Harvesting are designed as tools for the adaptive management of complex development programmes, beyond the usual M&E methods of Result-Based M&E and the Logical Framework.
This Professional Summer Training Programme offers two proven tools that planners, managers, and evaluators of development programmes can use to manage risks, make informed decisions and support programme adaptation.
Outcome Mapping
Outcome Mapping is a set of tools used for planning, monitoring and evaluating interventions aimed at bringing about social, economic or technological change.
It is based on the idea that, to succeed, an intervention needs to involve multiple stakeholders, each with its own particular commitments, interrelationships and definitions of success.
Outcome Mapping tools help identify and create working relationships with and among the relevant actors.
It offers a template for creating mutually supportive intervention strategies.
It connects 'outputs' to 'outcomes' by focusing on the patterns of action and interaction among stakeholders.
By defining changes in these patterns of behaviour, influenced by an intervention, as outcomes, Outcome Mapping provides the basis for engaging participants in measuring, learning from and adapting their desired outcomes.
The Outcome Mapping module:
Introduces 'complexity' as it relates to planning monitoring and evaluating development initiatives;
Lays out seven practical steps for clarifying an intervention's intentions;
Engages participants through discussion and break out group exercises in the application of the seven steps of the "Intentional Design" framework;
Applies complexity-oriented thinking in assessing the practical value of Outcome Mapping for different contexts and purposes.
Outcome Harvesting
Outcome Harvesting is used to identify, formulate, analyse and interpret what was achieved and how, regardless of whether it was pre-defined or not. When a project, programme or organization is implemented in dynamic uncertainty, conventional monitoring and evaluation can be inappropriate because what is done and what is achieved may vary considerably from the original plan.
The special value of the tool is that it enables people responsible for monitoring and evaluating development work to identify and formulate intended and unintended, positive and negative outcomes, determine how the intervention contributed to them and make sense of it all.
The Outcome Harvesting module includes:
Implications of complexity science for monitoring and evaluating development initiatives;
Practical exercises applying Outcome Harvesting to a case study written for this course;
Examples from real-life applications that demonstrate the principles underlying Outcome Harvesting approach;
Illustration of how Outcome Harvesting could be applied to a project that used Outcome Mapping as its planning framework.
Our people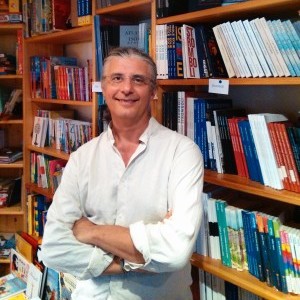 Pier Giorgio Ardeni
The director of the Summer Programme is Pier Giorgio Ardeni, professor of development economics at University of Bologna, policy advisor, expert in poverty reduction programs and statistical development.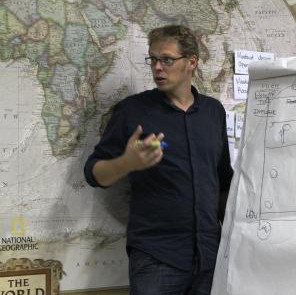 Steff Deprez
Working as an independent consultant specialized in program design and learning-oriented M&E systems facilitating adaptive management for/in complex programs, he developed OM-based program design and monitoring systems for divers programs and provides in-house and public Outcome Mapping introduction trainings and masterclasses.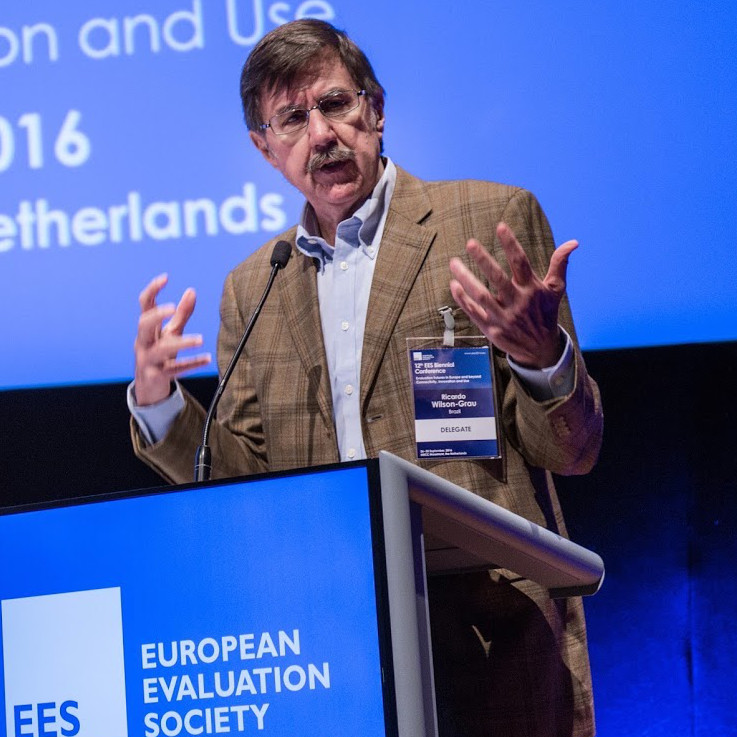 Ricardo Wilson-Grau
Monitoring and evaluation advisor and organizational development consultant. With colleagues, developed the Outcome Harvesting tool, monitoring and evaluating thousands of outcomes of almost 400 networks and associations, NGOs, community-based organisations, research institutes and government agencies in 143 countries on all seven continents.
Who is this course for
The courses are targeted to people who commission, manage or carry out PM&E:
Government officials, department heads and programme managers
Policy makers and programme implementers
Foundation and development funders
Development practitioners and activists
NGO and CSO staff
Development graduate students
How to apply
Applicants may participate in either one or both modules (courses):
Outcome Mapping: Wednesday to Friday, 14-16 June 2017
Outcome Harvesting: Monday to Wednesday, 19-21 June 2017
We got some funding! New enrollment fees and applications deadlines now are:
Early Bird Registration
(Before April 30)

Full registration
(After April 30)
Enrollment fees
(full course)
€ 1.300
€ 1.300
One module only
(either one)
€ 650
€ 650
Enrollment fees are net of VAT (VAT applies when due).
If you wish to apply
Please send an application form and a short CV to: summer-school@cid-bo.org
Download application form

Applications will be accepted on a rolling basis.
Applicants must have an undergraduate degree and must be proficient in English.
Enrol in this summer program in the exciting setting of Bologna!
Send in an application! Tell your colleagues!
Where
Istituto Cattaneo, via Guido Reni 5, 40125 Bologna ITALY